Author: Kevin G. Chapman
Narrator: Kevin G. Chapman
Length: 10 hours 10 minutes
Series: Mike Stoneman, Book 2
Publisher: First Legacy Productions
Released: Feb. 14, 2020
Genre: Thriller

"Championing the forgotten turns deadly in this pulse-pounding edge-of-your-seat crime thriller." Bruce Perrin, author of Killer in the Retroscape.

"Unique and twisted. Another home run by Kevin Chapman!" — Michelle files, author of The Many Lives of Ivy Wells.

THE DEAD GIRL THEY FISHED OUT OF THE EAST RIVER WAS A DRUG ADDICTED HOOKER, SO NOBODY CARES. Except that M.E. Michelle McNeill thinks it's a murder. When NYPD Homicide detectives Mike Stoneman and Jason Dickson start investigating, they encounter unexpected obstacles that point in a disturbing direction.

Every death is a tragedy, and every murderer should be exposed, even when nobody wants to hear about it. In order to uncover the truth, Mike and Jason have to go outside the lines, and risk their own reputations, jobs – and lives. This case is one that Mike can't walk away from, no matter how much he wants to.

Harry Bosch fans will love this fast-paced police thriller, from award-winning author Kevin G. Chapman. Book #1 in the Mike Stoneman Thriller series, Righteous Assassin, was named one of the top 20 Mystery/Thrillers of 2019 by the Kindle Book Review. The series continues here.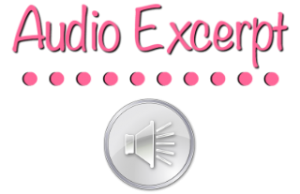 Kevin G. Chapman is, by profession, an attorney specializing in labor and employment law. He is the most recent past Chair of the Labor & Employment Law Network of the Association of Corporate Counsel, leading a group of 6800 in-house employment lawyers. Kevin is a frequent speaker at Continuing Legal Education seminars and enjoys teaching management training courses.
Kevin's passion (aside from playing tournament poker) is writing fiction. Kevin's first Novel: "Identity Crisis: A Rick LaBlonde, P.I. Mystery," was self-published through Xlibris in 2003, and is now available via Amazon.com as a Kindle e-book. His second novel, A Legacy of One, published in 2016 and was a finalist (short list) for the Chanticleer Book Reviews' Somerset Award for Literary Fiction. A Legacy of One is a serious book, filled with political and social commentary and a plot involving personal identity, self-determination, and the struggle to make the right life decisions. Kevin's next novel, Righteous Assassin (A Mike Stoneman Thriller), was a much more "fun" read — it's a page-turner. It has some serious sub-themes, but it's a serial killer chase and it's intended to be enjoyable and easy to read. It was named one of the top 20 Mystery/Thrillers of 2019 by the Kindle Book Review! Kevin has just recently finished book #2 in the Mike Stoneman Thriller series, Deadly Enterprise, which was published on December 2, 2019. He has recently completed the narration of books 1 and 2 in the Mike Stoneman Thriller series for audiobook release in 2020.
Kevin has also written several short stories, including "Fool Me Twice," the winner of the New Jersey Corporate Counsel Association's 2010 Legal Fiction Writing Competition, which was the genesis of the character Mike Stoneman, the protagonist in Righteous Assassin. He has also written one complete screenplay (unproduced so far) and has another screenplay and two more novels currently in the works, one of which is a sci-fi space opera epic.
Kevin is a resident of West Windsor, New Jersey and is a a graduate of Columbia College ('83), where he was a classmate of Barack Obama, and Boston University School of Law (magna cum laude '86). Readers can contact Kevin via his website at www.KevinGChapman.com.
My Self-Narrating Journey
By Author Kevin G. Chapman
As an independent author trying to talk up the first two books in my crime-thriller series to potential buyers, I frequently heard the same question: "Is it available as an audiobook?" (OK, mostly it was, "Is it available on Audible," but I'm trying to be more inclusive here.) I would have to sigh and say, "No, not yet." This was my hopeful way of telling myself that it could happen someday. Among the hundreds of marketing advice columns I have read over the past three years, a consistent theme is that getting into the audiobook market is a good idea. There are fewer titles available (relatively speaking), giving your book a chance to stand out more.
But, without a traditional publisher to front the costs and make the arrangements for a professional narrator and a professional studio, is that investment (and it's going to be around $4000) worth it when it comes out of your own pocket? Lord knows I've seen it work. My father-in-law is an avid listener to books on CD, and he routinely spends $25-30 per title. I take his audiobooks when he's done for listening in my car. Some are pretty good. Many are just awful – and yet they are "best sellers," even when the narrator is not particularly good – and even when the story is lousy. So – it's a good idea to have an audiobook, but is the Return On Investment going to be there?
Well, I was not quite ready to sink that much cost into the process on the speculative idea that I would then be able to sell thousands of audiobook copies. The next option was to consider self-producing the audiobook, just as I had self-published the paperback and ebook versions. (Of course, I had help from a professional cover designer and a professional editor during that process.) ACX (Audible's production arm) tries to make it relatively easy, and there are on-line tutorials about how to narrate and edit your own audiobook. So, I asked my wonderful wife, Sharon, to buy me a home studio kit for the holidays (under $250) and in December I set up a studio in my basement (following the advice from all the blogs and You-tube video tutorials) to start narrating my own books.
Fortunately, I have a basement at home that is pretty quiet (as long as nobody is walking across the floor directly above my work table). I set up the studio, although I did not initially put up sound barriers, which was mistake #1. By the time I was recording book #2, I had blankets hanging from the ceiling all around the recording area to dull any echoes. I fired up the software, plugged in the microphone, did some sound checks, and then launched into
Righteous Assassin.
As I went along, I discovered that there are aspects to the process that you don't think about, can't really prepare well for, and just have to learn by trial and error. Oh, there were so many errors.
The biggest error was that I did not realize that the audio software interface that connected my microphone to my laptop computer had an input setting. I was happily narrating my book into the professional-grade microphone, listening to myself speak through my high-quality over-the-ear headphones (that came with the recording kit), and it sounded great. Then, somehow, the final audio files had a lot of echo. Why? The answer was that the software (Audacity) has a setting for the microphone interface, which should have been set to match the mic and the amp/processer (Focusrite). But, the software interface was set to "Microsoft sound Card" (or something like that). When I switched the interface input to Focusrite, the sound quality improved dramatically. Why? Because now the Audacity software was getting my voice through the professional microphone! What was happening before? The software was receiving my voice through the microphone built into the laptop. Yes, the same one that picks up your voice if you're doing a video chat without a headphone. The crappy mic with the echo and the low fidelity. Arrrggh! I had recorded the whole book essentially without using my professional microphone – as if I had done the whole thing just reading into the laptop's built-in mic. (What an idiot, right?)
So, now what to do? Could I scrap the whole finished audiobook and start over? No. I did not. I recorded book #2 (using the correct interface setting), edited and mastered it, and got both books up for sale. My listeners will have to just live with the lower quality audio for book #1. It's the same book – same words, same voices – just not quite at a professional audiobook production quality. To my listeners, I apologize and hope that you can overlook that small issue and still enjoy
Righteous Assassin.
In any case, anyone who listens to
Deadly Enterprise
will appreciate how much better the audio quality is.
Were there other mistakes? Sure. too many to list here. Look for another blog post from me on this subject, and if you need any tips on how to avoid the mistakes I made in my self-narrating journey, feel free to drop me a line via my website at www.KevinGChapman.com.
When I took down the blankets I had hung from the ceiling around my poker table to serve as noise-absorption barriers, coiled up my microphone cords, dismantled my boom stand, and put away all the equipment that I had been living with daily for the past two months, I had a real sense of accomplishment. I was also fearful that all the effort had been (maybe) wasted since I had no idea whether anyone outside my friends & family circle would buy the audiobook. But, I also knew that, someday, my great grandchildren would be able to listen to me read my books to them. That's a nice thought. Sure, they can also read the books, but having the personal connection of my voice reading my stories to future generations is something that I now realize has great value to me, whether the audiobooks sell or not.
I'm glad I did it. I made a ton of mistakes. Hopefully the narration of book #3 will go much more smoothly. Now, it's up to my readers and reviewers to judge how well I did on my first attempt.


Plugging you into the audio community since 2016.
Sign up as a tour host here.