Author: Sarah J. Sover
Narrator: Christopher J. Dusky
Length: 9 hours 10 minutes
Publisher: The Parliament House
Released: May 26, 2020
Genre: Fantasy; Humor

Rent in New Metta is through the cavern ceiling. When Granu barely survives her first gig teaching students who attempt to fillet her for lunch, the baby-eating troll ends up unemployed and facing eviction. Granu's only prospect for income is grueling work in the tar pits.
That is, until her playboy best friend devises a perfect, if suicidal, scheme — a heist! The Covered Bridge, the largest source of income for the city, has New Metta well under hoof. In a week, TCB Corporation pulls in enough cash to buy a small country. It's the ideal target, but security is top-notch. Granu needs three things to survive this heist: a crew of specialists, impenetrable sun protection, and gallons of grog.
There's just one thing Granu doesn't plan for — those damn meddling billy goats.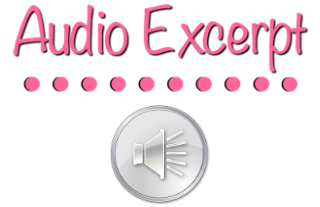 Sarah J Sover's debut novel,
Double-Crossing the Bridge
, released in 2019 by The Parliament House, became an Amazon Best Seller in humorous fantasy. Her short fiction was published in Jordan Con's first exclusive anthology and has been accepted for the second, releasing in 2021. Sarah was featured in September 2019's issue of
Writer's Digest
in the "Breaking In" column and subsequently wrote a guest post about leaning into your weird side for WritersDigest.com. Additionally, Sarah's background in ecology aided her in crafting multiple articles for Dan Koboldt's Science in Science Fiction, Fact in Fantasy blog series. Sarah lives in John's Creek, GA with her husband, two demanding little people, seemingly immortal snake, and rescue pup Gandalf the Grey. She enjoys blues dancing and a good IPA.

Christopher is 32 years old and living just outside of Seattle, WA. By day he works in telecommunications construction, and by evening he reads to a microphone in a padded room. In his spare time he writes adventures for D&D, plays games, and paints miniatures.

Sarah J. Sover's Top 10 Classic Heist Flicks Referenced in Double-Crossing the Bridge
One of my favorite parts of writing Double-Crossing the Bridge was binging classic heist flicks with a good beer and my husband. For my own entertainment, I hid over 20 easter eggs throughout the book, but I lost my master list! I've only been able to rediscover 13 of them, and nobody ever took me up on a competition to find the others. Here are my favorites.
10) Ocean's Eleven
This fun gateway had to make the list considering the way it opens up so many conversations about my book.
9) The Bank Job
It may not technically be a classic, but it's based on a true story, and that makes it awesome.
8) The Usual Suspects
So many questions, such great visual story-telling! This movie provided inspiration for the cover of Double-Crossing the Bridge.
7) The Asphalt Jungle
Oh, the noir. It speaks to my heart.
6) The Hot Rock
I must confess, I enjoyed the Westlake book more than the movie. But this story was integral to the development of the pacing for Double-Crossing the Bridge.
5) Reservoir Dogs
Tarantino heist. I don't need to say more.
4) Lock, Stock and Two Smoking Barrels
I'm a sucker for all things dark and funny, so of course this gem made the list.
3) The Sting
This beauty helped cement the concept of the great caper for me. "I don't know enough about killing to kill him." Freaking fantastic.
2) Snatch
Snatch was a family favorite long before our binge sessions and was part of what hooked me on the heist genre. My husband and I quote it all the time, and the kids have no idea what we're talking about.
1) Hudson Hawk
So many people missed the brilliance of this masterpiece. It's everything I want in a heist flick: Action, Intrigue, and Hilarity. I'm dumbfounded at the low rating on Rotten Tomatoes and IMDB. What is wrong with you people?!


Plugging you into the audio community since 2016.
Sign up as a tour host here.